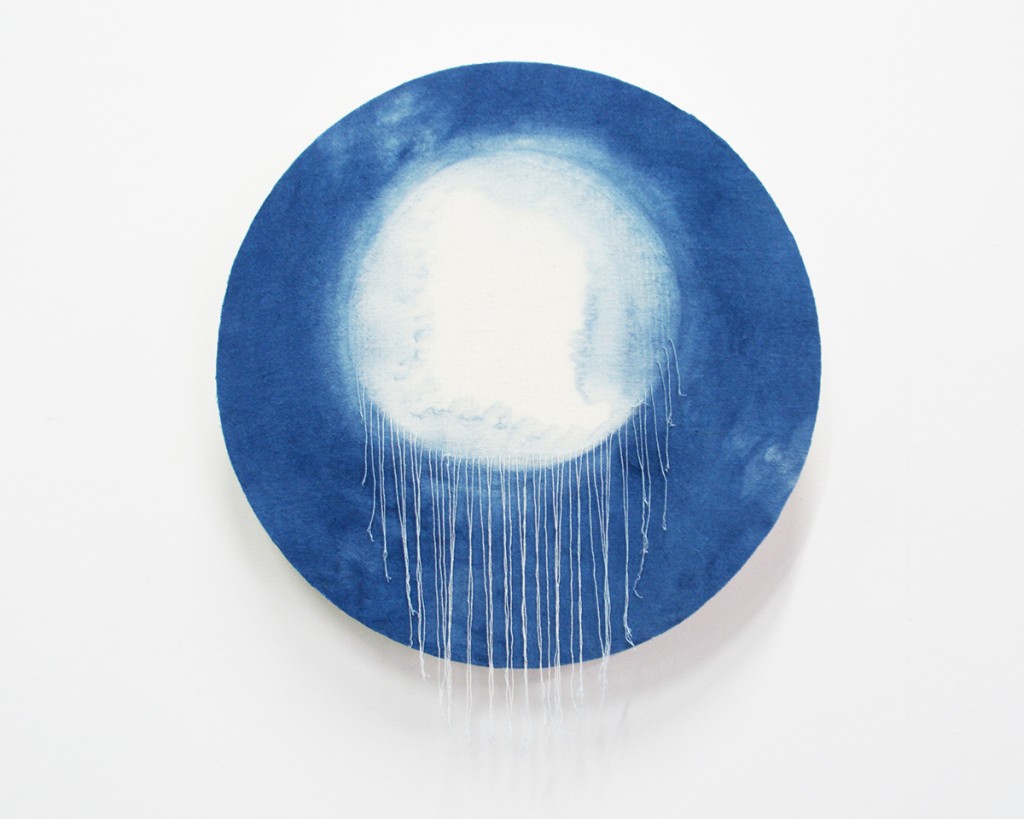 Between Blue is, at first glance, a simple series of blue circles. As your eyes scan each disc you are drawn into their unique textures and layers. The fibrousness of the fabric, the subtle irregularities that are symptomatic of hand dying fabrics, and the grain of the custom plywood mounts makes each work individual.
The history of indigo dye is similarly nuanced. Derived from Indigofera Tinctoria and related plant species, it is one of the oldest products used for dying, and produces a well-known deep blue colouring. At points in time it has been a symbol of regal, spiritual and financial power. At others, its robustness and uniformity as a dye saw it become a key component in the production of blue denim, a mainstay of decades of commodified, mass-manufactured fashion trends.
Artist Rachael Wellisch draws inspiration from this contradictory history, employing processes that honour both indigo's artisanal traditions  and its industrial application.
This Must Be The Place: Shop 8, Bakery Lane, 694 Ann Street, Fortitude Valley
Image: Rachael Wellisch
Indigo unpicked #2, 2016 (installation view)
Indigo dyed cotton mounted on layered plywood
510 × 510 × 70mm