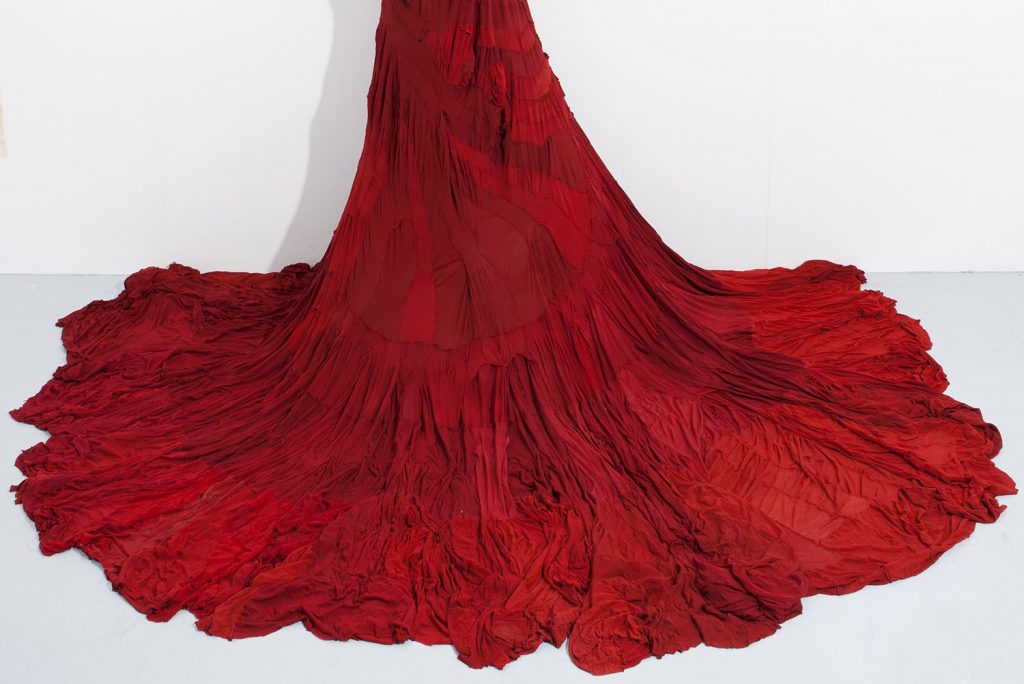 artisan
 is pleased to announce the upcoming opening of 
Mona Ryder Lone Star
, the most significant solo exhibition by artist Mona Ryder in Brisbane in over 10 years.
Mona Ryder (b.1945, Brisbane) is nationally and internationally respected, and one of Australia's most recognisable and evocative artists.
For almost half a century, Ryder has challenged audiences with her unique visual language and unmistakable explorations into relationships, memory and gendered rituals.
Mona Ryder Lone Star opens at artisan on Friday 16 November and will run until 16 February 2019, giving residents and visitors to southeast Queensland the rare opportunity to explore Ryder's deeply immersive installations.
With a mix of primarily new and never-previously-exhibited works, the exhibition continues Ryder's decades-long consideration of themes from day-to-day life, such as motherhood, marriage, birth and rituals of domesticity, alongside a sense of foreboding and bereavement.
Almost every material Ryder uses has either a prior history, or a utility separate to the re-purposing she applies. Mussel shells, human hair, vintage chairs, shoes and burned toast are presented as fragmented memories of life, love and loss.
There are common materials across Ryder's work, but the meaning shifts, depending on the context. All are reinterpreted and then opened for even further interpretation. As the artist explains, 'viewers are encouraged to create their own associations of the work and take something away for themselves'.
Speaking from new premises on King Street in Bowen Hills, artisan CEO Claire Sourgnes said Mona Ryder Lone Star is a true and timely celebration of the artist's prodigious talent.
"artisan is delighted to present Mona Ryder Lone Star, the most significant exhibition of Mona Ryder's work in Brisbane in more than a decade," said Ms. Sourgnes. "Few artists produce work as evocative and that elicit memory like Mona Ryder."
"This extraordinary exhibition is an acknowledgement of Mona's exceptional visual vernacular and her importance in contemporary Australian art. artisan is honoured to be presenting the exhibition."
Mona Ryder Lone Star opens at artisan at 6pm on 16 November and will run until 16 February 2019. Admission is free.
A limited edition exhibition book, comprising an in-depth essay and Q&A with Mona Ryder, will be available for purchase from artisan. Each book will be embellished by the artist. Forward orders are recommended through artisan.