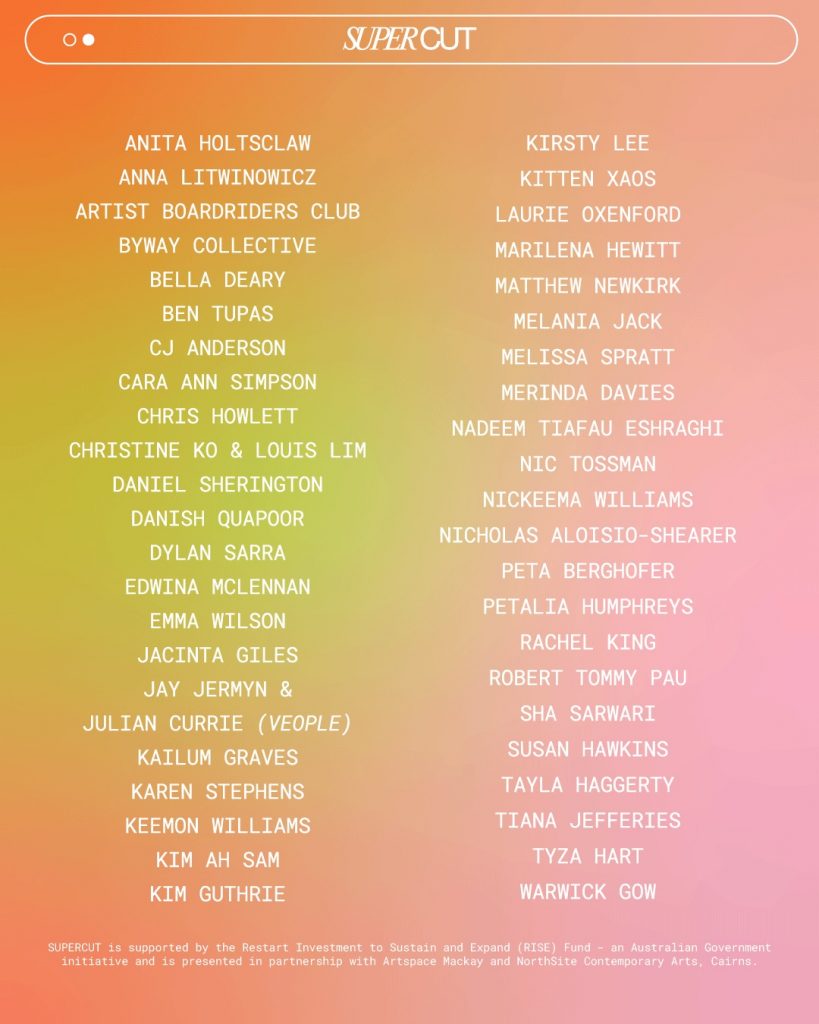 Outer Space is delighted to announce the following successful artists as part of our SUPERCUT program.
More than forty Queensland practitioners will present new works on billboards across Queensland, in our Window Gallery space and a series of curated online exhibitions.
SUPERCUT is supported by the Restart Investment to Sustain and Expand (RISE) Fund – an Australian Government Initiative and is presented in partnership with Artspace Mackay and Northsite Contemporary Arts, Cairns.