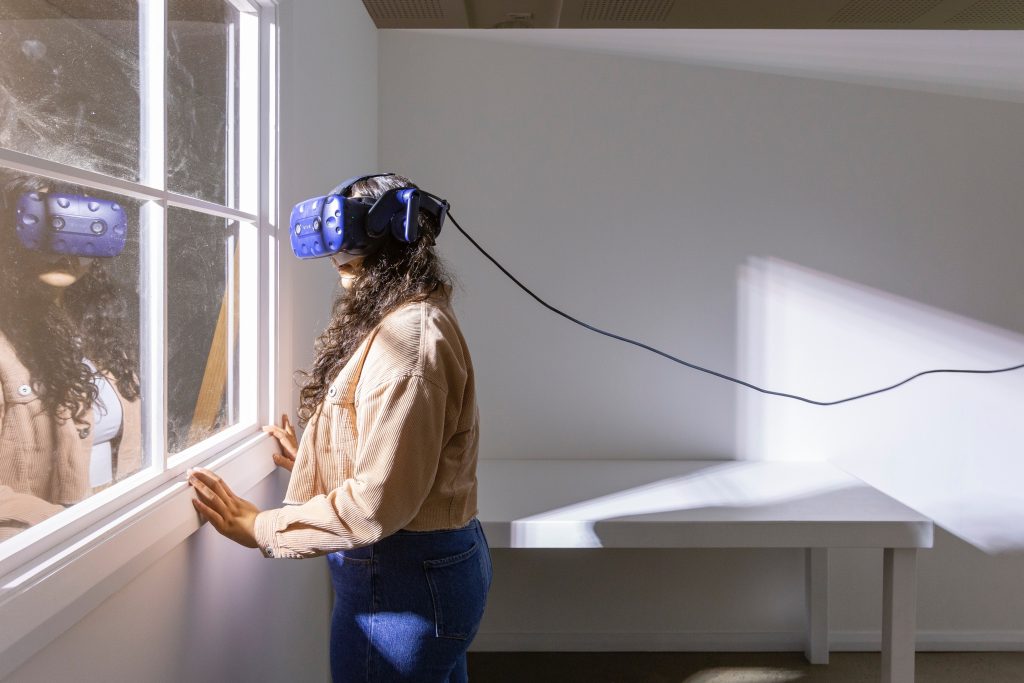 The Big Anxiety debuts its transformative program of arts and creative technology to change the way we address mental health and suicide from 9 –12 February 2022, following award-winning events in Sydney in 2017 and 2019.
The Big Anxiety will explore how arts-based experiences – from high-tech interactive environments to innovative conversation formats – can help us work through trauma, suicidality, anxiety or stress, creating the connections we need for better psychosocial health.
The festival's main feature is The Big Reach, a two-day intensive paid event at QUT Gardens Point Theatre on 10 -11 February 2022, which is designed for those looking to make a creative change in mental health and suicide prevention.
The Big Reach welcomes creative thinkers, artists, designers, mental health workers, people with lived experience, researchers, activists and anyone interested in practical steps to social justice, emotional wellbeing and our future survival.
This is followed by a Community Open Day on Saturday 12 February when The Big Anxiety takes over the QUT Gardens Point Theatre complex with a free public, COVID-safe program.
A preview event on Wednesday 9 February is geared toward older Australians who want to engage with new technologies and cutting-edge arts.
The Big Anxiety is on from Wednesday 9 February to Saturday 12 February 2022 at QUT Gardens Point Theatre in Brisbane City. For more information and to book tickets visit thebiganxiety.org