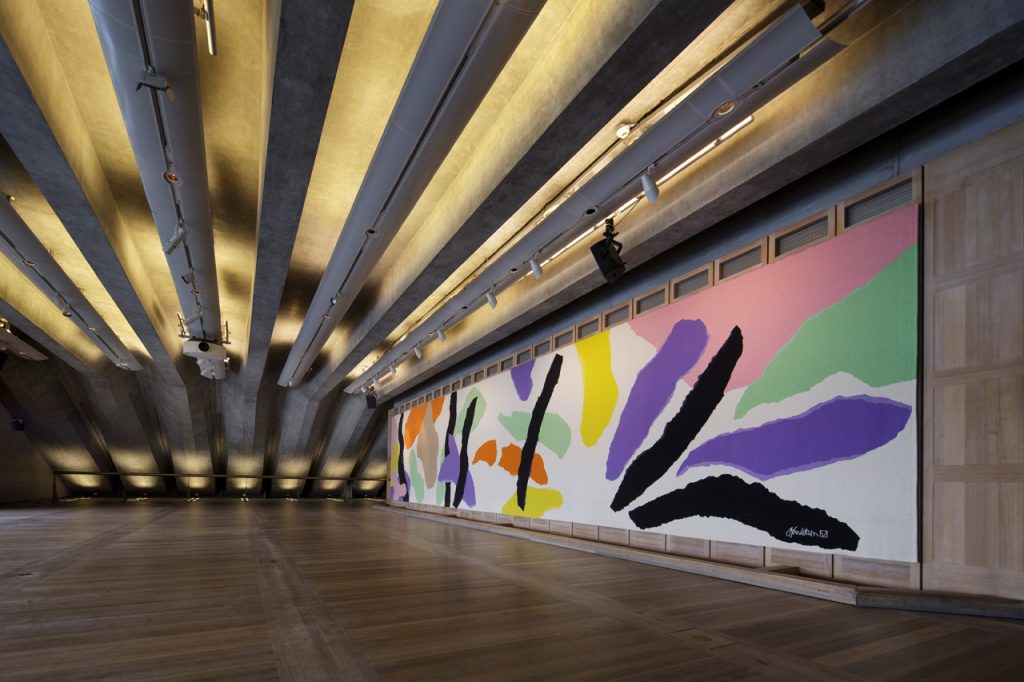 Hosted by the Australian Tapestry Workshop (ATW) the Tapestry Design Prize for Architects (TDPA) is the only international tapestry award for architects. The TDPA invites architects from around the world to design a tapestry for a hypothetical site.
Boullée's mooted building that inspired the Pharos Wing, MONA, has been announced as the TDPA 2018 hypothetical site on Tuesday 20 March 2018.
MONA was designed by Fender Katsalidis Architects to house David Walsh's extraordinary collection of old and new art.
'MONA is both visionary and breath-taking; David Walsh's brief for the TDPA 2018 will challenge architects creatively and their understanding of the intersection between tapestry and space', says Antonia Syme, Director, Australian Tapestry Workshop.
Entries are now open and close Friday 15 June. Finalists will be announced in July with the winners announced Thursday 16 August 2018, with an exhibition of all finalist designs.
The judging panel for the TDPA 2018 are Professor Kay Lawrence AM (Chair); Adjunct Professor Peter Elliott AM LFRAIA; Timothy Hill; Andrew Burges; Alice Hampson; and Dimmity Walker.
Established in 2015, the TDPA was the initiative of former Chair of the ATW Board of Directors Peter Williams, based on the longstanding historical connection between architectural space and tapestry design. The award seeks to foster new creative dialogues between architects and contemporary weavers and offers architects an unparalleled opportunity to consider the capacity by which tapestries can articulate, transform and enrich public and private space.
Two tapestries have been produced at ATW as an outcome of the TDPA. One of the 2015 joint award winners John Wardle Architect's Design Perspectives on a Flat Surface was commissioned by Judith Neilson AM in 2016. TDPA 2016 winner Justin Hill's design 22 Temenggong Road, Twilight is currently on the loom and being woven by ATW Weaver Interns under the guidance of master weaver Sue Batten and in close collaboration with Justin Hill.
The TDPA 2018 is a partnership between the Australian Tapestry Workshop, the Museum of Old and New Art (MONA), Architecture Media and the Tapestry Foundation of Australia.
For more information please visit the – Website
Image: Homage to Carl Emmanuel Bach 2003, designed by Jørn Utzon and woven by Cheryl Thornton, Pamela Joyce, Milena Paplinska and Chris Cochius, wool, cotton, 2.67 x 14.02 m. In situ in the Utzon Room, Sydney Opera House. Photo by John Gollings.