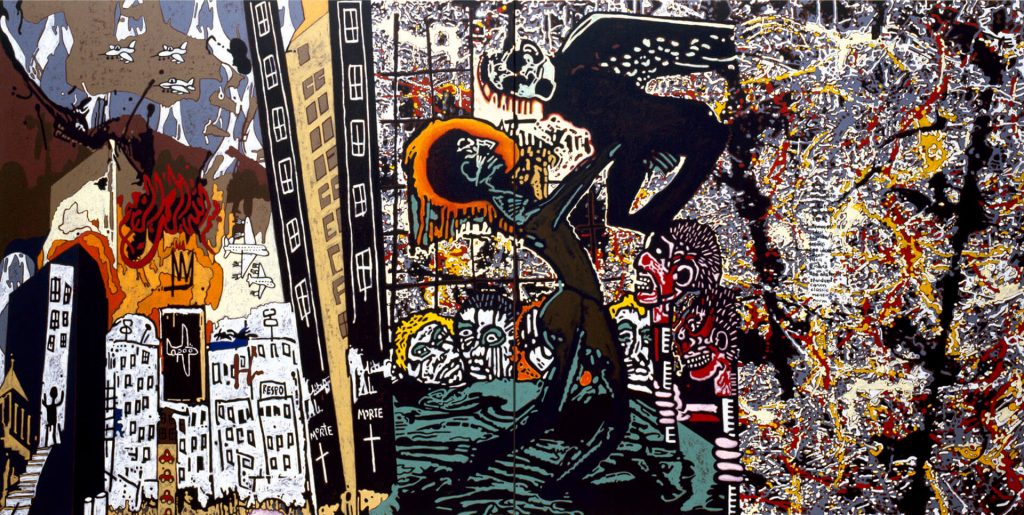 'Unfinished Business: The Art of Gordon Bennett' is the first large-scale exhibition of Bennett's oeuvre since 2007. The exhibition showcases Bennett's key series in depth, his most important and admired works, and includes many works which have rarely if ever been exhibited.
Gordon Bennett voraciously consumed art history, current affairs, rap music and fiction, and processed it all into an unflinching critique of how identities are constituted and how history shapes individual and shared cultural conditions. Audiences will experience almost 200 artworks ranging from installation and sculptural assemblage to painting, drawing, video and ceramics.
Bennett (1955–2014) made a profound and ongoing contribution to contemporary art in Australia and internationally. Born in Queensland, he lived for a significant period of his life in Brisbane and his practice has been notable in the development of art reflecting identity and social conditions during a time of post-colonialism. Working closely with the artist's estate, the exhibition will give a new sense of Bennett's aims, ideals and objectives, offering insights through a focus on the serial nature of his practice.
For more information, please visit the – Website
Gordon Bennett , Australia 1955-2014 / Notes to Basquiat (Jackson Pollock and His Other) 2001 / Synthetic polymer paint on linen / 2 panels: 152 x 152 cm each, 152 x 304 cm (overall) / Private Collection, Adelaide / © Estate of Gordon Bennett