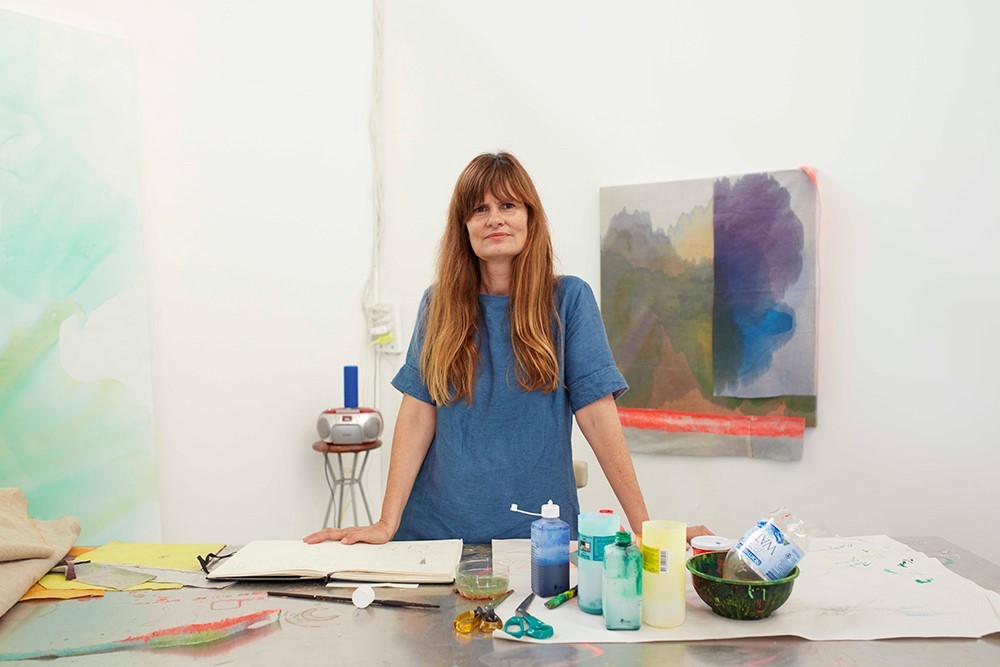 Art Museum Senior Curator Peta Rake said the St Lucia Campus community would help produce 60 paintings to be included in High Stakes, a large-scale art installation opening at the Art Museum in July.
"The exhibition will seek to break down barriers between artist, artwork and audience by actively engaging them all in the creative process," Ms Rake said.
"Bamboo designers and architects Cave Urban will work with Lara and a group of volunteers this month to harvest, dry and assemble bamboo structures for an outdoor studio on the Art Museum lawn."
Forty volunteers will then work with Lara over 10 days, painting 60 fabric canvasses suspended in the outdoor studio.
"This project bridges the divide between the studio and the exhibition," Ms Rake said.
"We hope that being close to the creation of these works and making physical contact with the fabric paintings in the Art Museum space will challenge audience assumptions about what painting can be and how we can engage with it."
Lara Merrett said the large scale of the High Stakes project was ideal for a participatory approach.
"The lawn in front of UQ Art Museum is a highly visible public space and felt like the perfect location for a makeshift workplace," Ms Merrett said.
"The artist studio won't be hidden away behind closed doors, and we hope this will empower the passing audience to feel part of the creative process.
"The studio will be a hands-on space that responds to the University environment and the people who participate in the project.
"Being outdoors, the weather will also have a huge impact on the drying times, evaporations, and aesthetic of the final work.
"The bamboo structures are critical and will allow the canvasses to be seen upright while drying, on display, and in relationship to each other and the makers of the work each day, as well as providing shade from sun and wind.
"For many people, including me, the creative arts are a saviour, so the outdoor studio will embody that idea that art can provide protection from the elements, and so much more.
"I like the process of the outdoor painting studio becoming a gathering place to make, sit and talk and, as the work changes each day, I expect it will generate new intriguing conversations and engagement."
Lara Merrett High Stakes will show at UQ Art Museum from 26 July to 14 December 2019.
Above: Lara Merrett, reproduced courtesy of the artist, Jan Murphy Gallery, Brisbane and Tristian Koenig, Melbourne. Photo: Hugh Stewart.