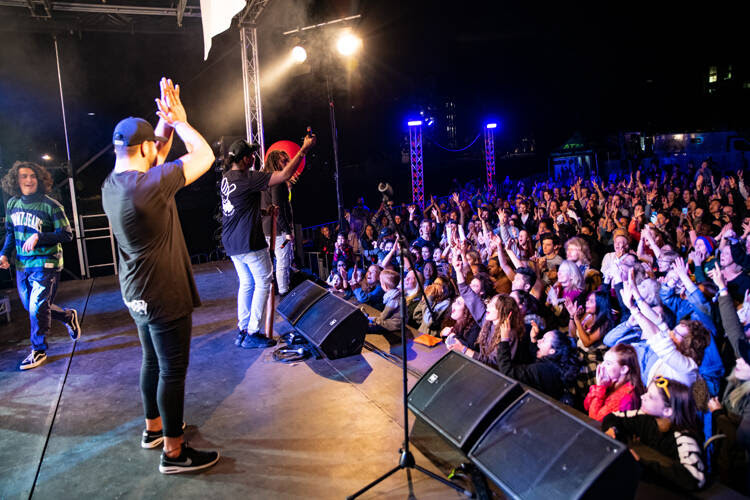 The University of Queensland will welcome a strong line up of emerging Aboriginal and Torres Strait Islander stars next month for its inaugural Deadly Noize concert.
The Forgan Smith Lawns at St Lucia will be transformed for the event celebrating the cultures and diverse music genres of Aboriginal and or Torres Strait Islander artists on October 23.
Headlining Deadly Noize is Brisbane-based alternate pop artist Sycco, who was nominated for Triple J's Artist of the Year in 2020 and has received several National Indigenous Music Awards nominations in 2021.
Sycco is set to perform some of her biggest hits including Dribble and My Ways that many music fans across the country know and love.
Joining Sycco on the Deadly Noize bill is Tia Gostelow, a 21-year-old up-and-coming singer from Mackay who has reached national acclaim with her recent EP Chrysalis.
Hailing from North Stradbroke, rapper, singer and spoken-word poet Sachém will add to the star power, lacing rhymes with personal stories while touching on poignant social and cultural issues.
Project Manager (Indigenous Engagement Initiatives) Nell Angugs said that Deadly Noize would not only be about the music but an experience for the senses.
"UQ is partnering with local businesses to deliver gourmet food, artisan market stalls and an exquisite garden bar to create a festival vibe that will keep concert goers entertained," Ms Angus said.
Deadly Noize has been created under the University's Reconciliation Action Plan, to provide a platform for the wider community to discover and celebrate some of Australia's finest Aboriginal and Torres Strait Islander performers and artisans.
"UQ looks forward to welcoming the artists and community to campus and has ensured that all necessary COVID requirements are in line with the Queensland Government guidelines."
Ticket prices are $10 for current UQ students and $15 for current staff, alumni and Brisbane community members.