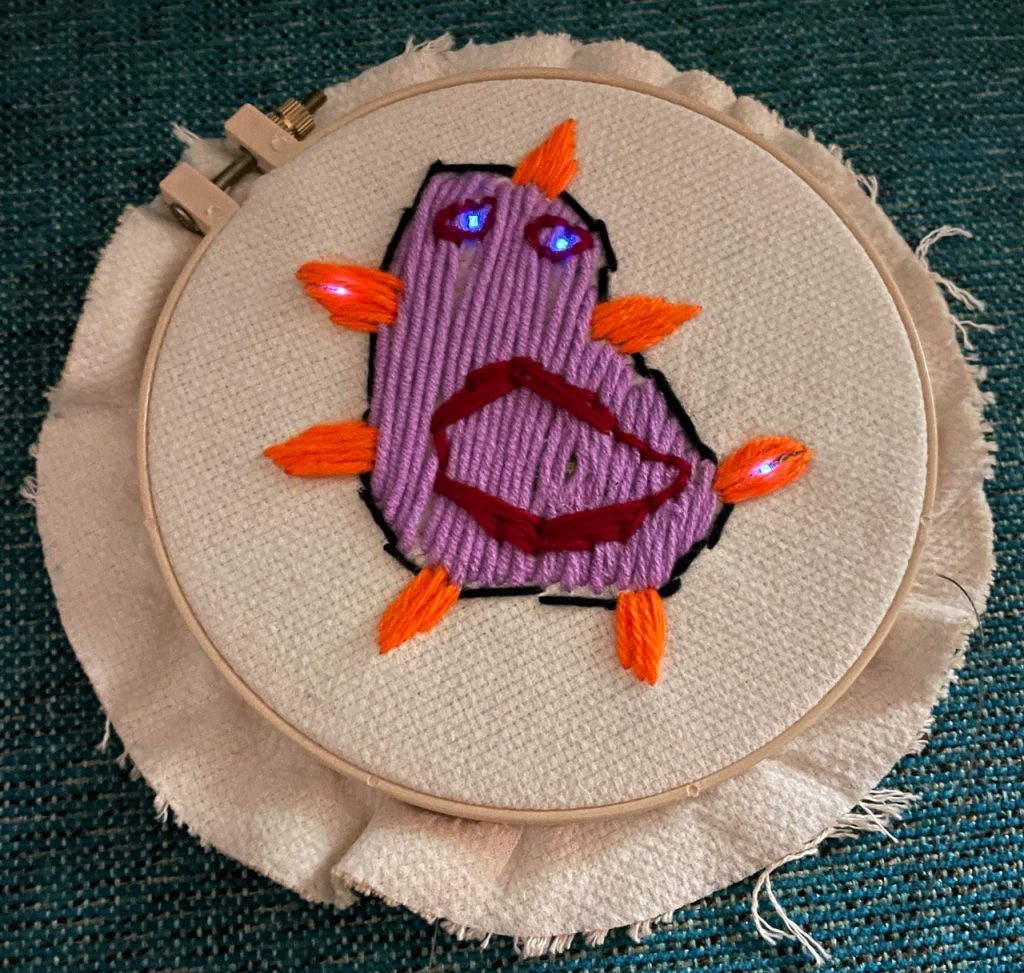 Learn electronics while you create an embroidery with embedded responsive lighting. In this workshop you will get an introduction into wearable technology (soft circuitry), electronics and some basic embroidery techniques. You will create a bacteria inspired character and embed some LED sequins and a light sensor to control them.
You will:
* Gain an understanding of basic electronics circuits, including using LEDs and sensors.
* Have fun learning about soft circuitry and fashion technology.
* Sew your own electronic circuit.
* Create your own embroidered item with responsive lighting to take home.
This is an introductory course and no previous experience in electronics or sewing is required.
All parts are included in the ticket price
Why bacteria? Here at Elektrolab we have been creating a range of projects and workshops inspired by nature and microbiology. Artists and designers are experimenting with a range of biofabrication techniques, we take this theme as a starting point to engage with sustainable ideas and methods, celebrating living factories and the microbiologies they entail.