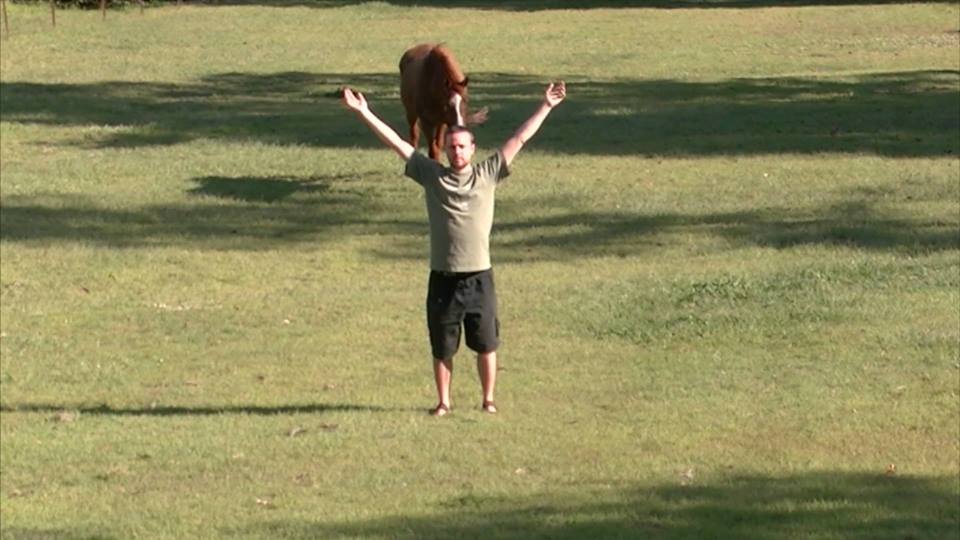 Game Plan is the first in a triennial exhibition series leading up to the 2018 Commonwealth Games on the Gold Coast. Local artist and academic Chris Bennie is the inaugural curator for the Game Plan series, bringing together four emerging Queensland artists at The Walls. Chris lives and works in Mermaid Beach on the Gold Coast and is an accomplished artist and a member of The Walls board. Chris' work has been included in significant group exhibitions nationally and internationally and he has held numerous solo exhibitions around Australia. Having developed the Moreton Street Spare Room (MSSR), a Brisbane-based Artist Run Initiative in New Farm in 2006, and lecturing in art at Queensland College of art, Chris is adept at presenting exhibitions and working with emerging Queensland artists.
The artworks in Game Plan share a minimal aesthetic. While this at first appears to be a unifying factor, each work has, what I consider, a quality of repulsion. By that I mean they veer towards a material or aesthetic confrontation with the viewer. It seems that the lack of subject matter, in a perceptual sense (i.e. an image of something) is overshadowed by material and spatial qualities that are palpable and evocative. In my opinion being confronted in this way is both disconcerting and appealing. It's disconcerting in the sense there is no immediate or apparent meaning to be garnered from an engagement with the work, yet it seems appealing in an osmotic way – a sense the work is washing over me.
Chris Bennie, 2016
Kristian Fracchia lives and works in Brisbane and is an Honours graduate of the Queensland College of Art. Fracchia has exhibited at Demo, PoP Gallery; Anxiety, Bleeding Heart Gallery; Arrival, Webb Gallery; Changing of the Guard, Project Gallery; Northshore Containerval, Jugglers Art Space; 11:11, Woolloongabba Art Gallery; Regenerate, The Hold Artspace and MERGE, Canopy Art Centre. Kristian's work explores themes of adolescence through technology and Based self-observation. His self-portraits reflect on the construction of sexual identity in the information age.
Peter Kozak trained in drawing at the Tasmanian School of Art in Hobart and was a recipient of the Marie Ellis OAM Prize for Drawing in 2012. Currently undertaking his Honours one Fine Art at Queensland College of Art, Griffith University, his recent work focuses on video and installation, and is concerned with representations of trauma and perceptions of the body.
Tess Mehonoshen graduated with a Bachelor of Fine Art [Honours] from Queensland College of Art in 2015. She has exhibited in group shows statewide in Queensland and has been the recipient of numerous academic awards including the Griffith Award for Academic Excellence in 2014. Tess' art practice explores the impermanence of places, and the connections formed through memory, time, and a sense of belonging. Her works are held in the State Library of Queensland and Griffith University Art Gallery Collections.
Matthew Sneesby grew up in Fingal in Northern New South Wales and lives and works in Brisbane. He graduated with a Bachelor of Fine Art [Honours] from Queensland College of Art in 2015 and in the same year his work was included in both the Redlands Konica Minolta Art Prize at the National Art School Gallery, Sydney and The Churchie Emerging Art Prize at Griffith University Art Gallery, Brisbane. Matthew's work addresses the role of paint in contemporary visual culture and its capacity to produce compelling and captivating surfaces, in an attempt to present painting as an active sensory experience rather than an inert scenic or pictorial representation.
Opening Saturday 9 April. Conversation with the team 5 – 6pm, fun and games 6 – 8pm
Exhibition continues 9 – 23 April
Image credit: Peter Kozak, Horse Free [2015], HD Video still