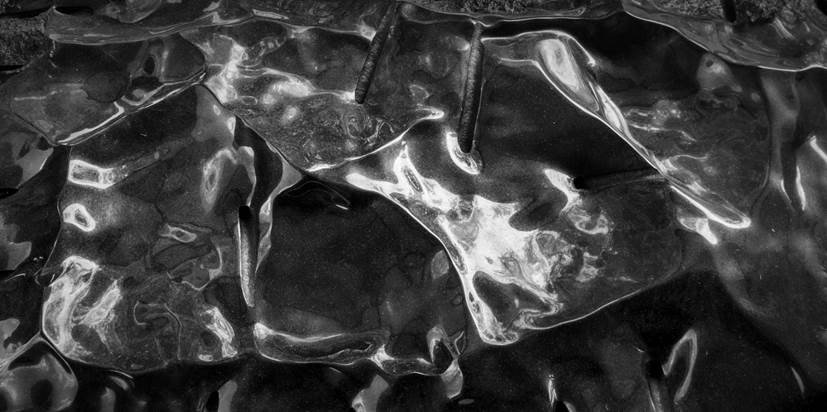 Walking into a gallery of Hew Chee Fong's work evokes an immediate sense of reflection; a moment of quiet contemplation. Don't dive shallow in deep dark water is a meditation on Hew's more than three decade sculptural practice.
Working predominantly with found natural materials like granite and petrified timber, Hew's sculptural practice is one which embodies a deep connection with material and process. The works for this exhibition represent a continuity of practice and elicit notions of labour, time, intuition, connection to materials, and often arduous processes.
For many artists, there is a limitation to the spoken word and written texts. Our tendencies to categorize, define and analyze only give us a limited understanding of how to comprehend and respond to the world in which we live. So too, Hew's works shy away from explicitly defining, naming or categorizing. They evoke rather than represent, elicit rather than designate. We are left to our private reveries and contemplations.
Official opening: 10 September 2016
Time: Monday – Friday: 9.00am – 4.00pm Saturday: 9.00am – 3.00pm
Location: Caboolture Regional Art Gallery – 4 Hasking Street, Caboolture
Image: Hew Chee Fong, Calm before the storm (detail), 2016, granite. Photo Oliver Hew.