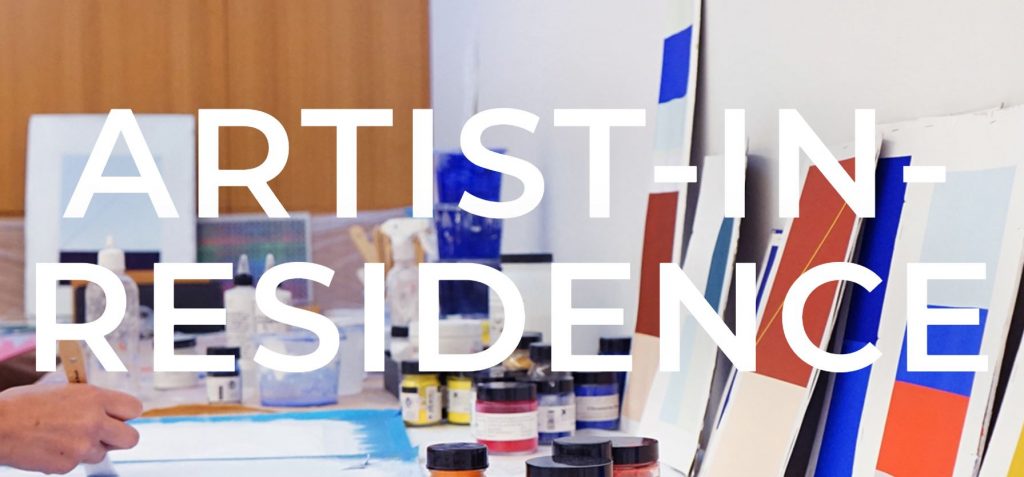 Museum of Brisbane's 2019 Artist-in-Residence program invites visual artists, designers, poets, writers, curators, musicians and performers to respond to the Museum environment, the city of Brisbane and its community. Creatives may also choose to respond directly to our dynamic exhibitions program and collection.
Proposals that are socially-engaged, participatory, and engage with site and place, are encouraged. The residency may culminate in a new site-specific installation, a series of performances or presentations within the Museum, as well as engagement and learning workshops and/or event.
Creatives will work in a way that engages with the Museum's visitors, as each project is conceived for and executed in the Studio space, which is open to the public. Artists working on existing bodies of work are expected to apply their practice and ideas within the Museum's context.
The Museum's goal is to support local creatives and allow visitors to observe and engage with various creative processes. This opportunity will suit those seeking to test new ideas in public and connecting with others through their work.
The objectives of the Artist-in-Residence program are to:
Support the development of creative practice in Brisbane
Recognise the value artists and creative practitioners bring to our community
Inspire dialogue between creatives and members of the community, provoking conversations and challenging perspectives about the Museum, the city, its history, community and environment
Re-interpret the collection and re-imagine the Museum environment, providing new opportunities for artistic research and audience engagement
Give members of the public a unique insight into the creative process, by providing the opportunity to see the work unfold first-hand and speak directly with creatives.
The residency provides artists with the opportunity to:
Present their work in a professional museum context and to a large and culturally diverse audience
Research, interpret and engage with the Museum of Brisbane and the local community
Access museum resources and facilities, with intellectual and creative support through engagement with Museum staff
Collaborate with our Engagement and Learning Team to design and deliver a public program.
The Artist-in-Residence Program is supported by Mr Tim Fairfax AC and Museum of Brisbane donors.
Who should apply
The Artist-in-Residence Program is open to creatives of all art forms and disciplines. Art forms can include but are not limited to: visual art, photography, film, performance, multi-media, sculpture, design, writing and music.
Applications can be from individuals, groups, companies or collaborations. All applicants must be over 18 years of age. Residencies are approximately one-month but duration can be flexible.
Applicants must actively use the Studio within the Museum during opening hours and engage with visitors in an open studio format. Applicants should:
Be willing to engage with a wide audience
Be interested in working in a museum environment
Be willing to embrace constraints and work within parameters
Have a high degree of personal and professional maturity
Include a community development/engagement element to their residency. This could include, but is not limited to, presentations, skill-based workshops
Responsibilities of successful applicants
Create new work for presentation in the Museum at the conclusion of the residency
Have their own Public Liability Insurance
Provide necessary tools to create work in the Studio
Keep the work space clean and tidy
Provide all necessary information for promotion of the exhibition/residency
Provide their own transport to and from the Museum
Take all safety measures when performing duties to ensure the safety of themselves and others, and comply with Museum of Brisbane's WHS management system, Museum policies and procedures and WHS Government legislation
How Museum of Brisbane supports the program
Provision of a studio space for one month
Artist fee to cover associated costs, including materials
Promotion of the residency on the Museum's website and extensive print and electronic media networks
Installation support/set up of spaces for performances if required
Loan of AV equipment if required
Cost of didactic design and production
Access to and support of Museum staff, including curatorial support for research purposes, as well as professional development opportunities
The Studio
The Studio is a secure space, approximately 9 x 4.9 metres. Tables and chairs are available, however there is no wet space or sink. Successful applicants will need to submit a full list of materials they will be bringing onsite prior to commencing the residency.
Applicable fees
Successful applicants will receive an artist fee dependent upon their level of experience, location and project proposal.
Selection process
All applications are assessed by Museum of Brisbane's internal selection panel. Applications will be assessed to meet the overall aim and objectives of the program, with a focus on the following criteria:
Demonstration of artistic merit—quality, integrity and originality
Benefits to the artist's professional development
Benefits to Brisbane community
Engagement with audiences