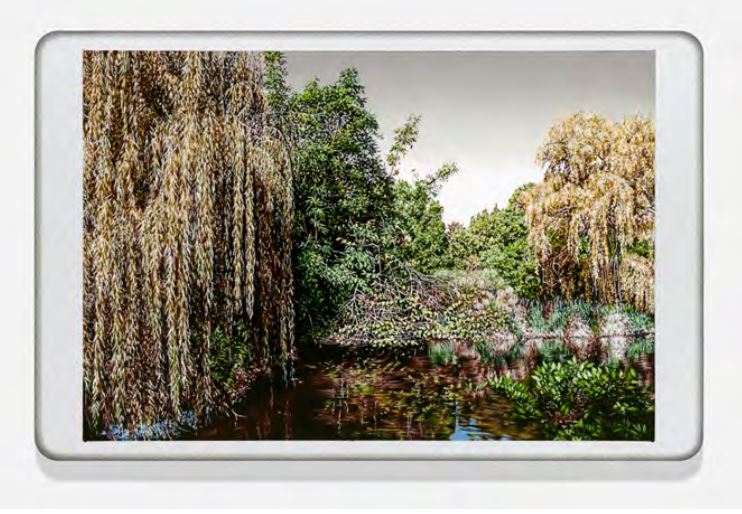 Natasha Bieniek will present her latest series of miniature landscape paintings at Jan Murphy Gallery in November. Her award winning work has been widely exhibited nationally and she is currently a Highly Commended finalist in this year's Archibald Prize with her portrait of Wendy Whiteley.
Bloombox continues her recent exploration into landscape painting and is fuelled by an interest in how humans relate to the natural world and specifically, the impact of nature within an urban environment.
For these works, she uses dibond, a coated aluminium product usually used for industrial and architectural purposes. This highly reflective surface mirrors the form of technological devices. Speaking about the work, Bieniek says:
"We, as a culture, are busier and more work orientated than ever before. Inner-city living is fast paced, noisy and overpopulated. Many of us find ourselves regularly divorced from the natural world and infrequently question the implications on our psychological and physical wellbeing. I'm interested in the notion that a stronger connection with nature could enable us to further thrive as a species"
Bieniek won two major awards in 2015, the prestigious Wynne Prize for landscape painting at the Art Gallery of NSW and the Portia Geach Memorial Award. Earlier this year, she was a finalist in the 2016 Fleurieu Art Prize.