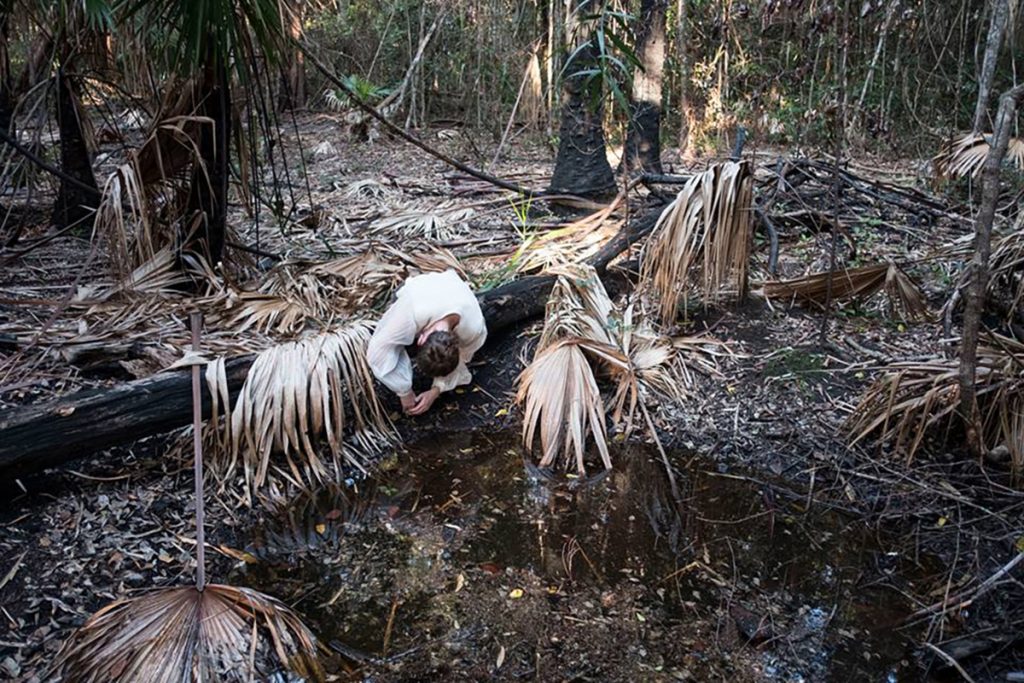 New Brisbane art collective VERGE are re-invigorating the Brisbane art scene with their first collaborative exhibition Super natural, opening Friday 30 November 2018 from 6pm at Vacant Assembly in West End, exploring the underlying tensions that stem from urbanite ambivalence to the 'natural' world.
VERGE Collective members, Vanessa Bertagnole, Julia Scott Green, Christine Ko, Lisa Kurtz, Tamara Whyte and Emma Wright along with mentor, prominent Australian artist Marian Drew, employ photography and mixed digital media to smoke something out of the uncomfortable or eerie that lies beneath the skin of landscape.
Acting as a mentor has been a rewarding experience for Marian Drew, elaborating upon the sense of collaboration and community which is at the heart of the Collective.
'VERGE is a new energetic artist collective that recognises the value of supporting each other to develop their practice and build audiences for their work. Working with them has been a pleasure because it has stimulated my own practice as well,' said Drew.
"It's not an easy time for the arts in Australia. Collectives like VERGE are bringing energy into the arts. Sharing what we know, everyone benefits, artists, art audiences and the broader community alike. Working collaboratively, VERGE are pushing their work into new territory, learning from each other, and at the same time building their individual practices."
For this inaugural event, VERGE are working with Vacant Assembly, a new art and design space and creative hub in West End. The exhibition draws from the Collective's collaborative bush residency west of Brisbane.
VERGE Collective is an all-female collective formed by six emerging photo and new media artists currently living and working in Brisbane and surrounds. The collective initiates and implements artistic and professional development opportunities tailored to support its female members who manage work and family commitments as they seek to consolidate their emerging practices. In 2018, VERGE Collective were finalists in the CLIP Landscape Award and received a Highly Commended in the Clayton Utz Art Award.
Marian Drew is an internationally recognized contemporary photographic artist with an extensive track record. Her practice in photography, video, installation and pubic art spans more than thirty years. She represented Australia in the First Asia Pacific Triennial 1993, Pingyao International Photography Festival, China 2010 and the Photoquai Photography Biennale, Paris 2011. Recent exhibitions include Wall Power: Contemporary Australian Photography, showing in Cologne, Berlin, London and Paris, 2017/2018, Still Life, Casula Powerhouse, Sydney, 2017 and Dubai Photo, curated by Alasdair Foster, 2016. Her monograph; Marian Drew – Photographs + Video works; a survey of her practice from 1983 to 2006, was published by the Qld Centre for photography 2006. She taught at the Queensland College of Art from 1986 to 2016, and now an Adjunct Associate Professor, she concentrates on developing her practice further as well as mentoring emerging artists.
Image: Lisa Kurtz, (2018) Untitled #1 from the series Deportment