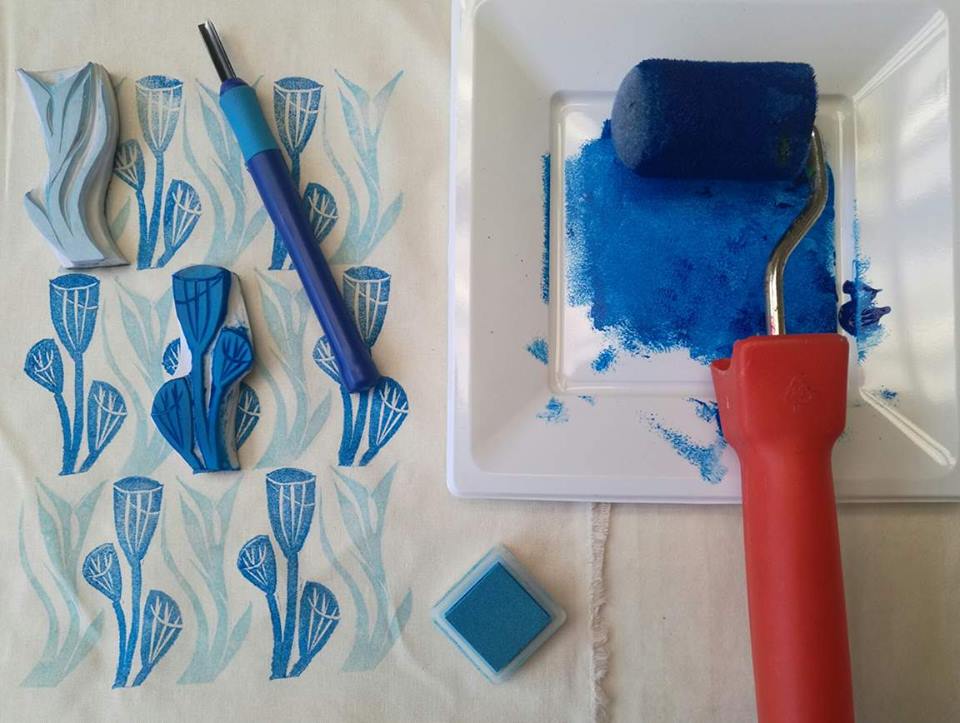 Learn to carve your own rubber stamps for fabric printing with artist and printmaker Kay Watanabe. This workshop is suitable for artists who want to learn a basic relief print technique as well as crafters who want to create their own unique fabric designs.
Kay will teach you how to design and carve stamps and how to stamp on fabric using ink and stamp pads.
This workshop is suitable for adults.
What you'll get:
All the materials you need to create your own hand-carved stamp
2 pieces of A4 size fabric to print on
Inks and stamp pads to experiment with during the workshop
What to bring:
We'll have aprons for you but please wear enclosed shoes and clothes that you don't mind getting a bit dirty!
About Kay
Kay Watanabe is a Brisbane-based visual artist, mainly working in the field of printmaking and 3D objects. Kay actively exhibits around Australia and internationally, and teaches at workshops for various organisations.
While she creates exhibition works using printmaking techniques such as etching, drypoint, collagraph, monotype, linocut and woodcut, Kay also creates stationery items, using stamps of her own designs, which are available at shops, including the State Library of Queensland.
Kay also teaches printmaking, stamp carving and journal making using Japanese stab stitching for various organisations.
Workshop info
Where: Artisan, 381 Brunswick St, Fortitude Valley, Qld 4006
When: 1pm-3.30pm, Saturday September 30 2017
Cost: $65 per person
For more information please visit the website – http://www.artisan.org.au/stamp-carving-fabric-printing-kay-watanabe-4-november