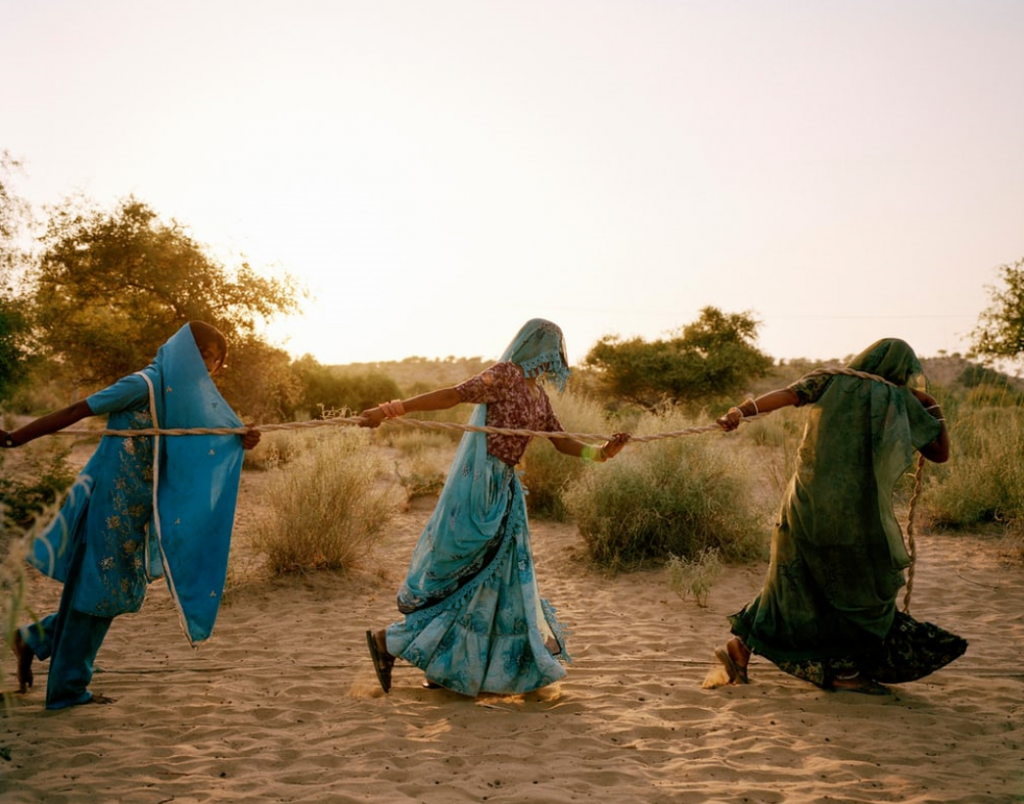 Water Stories,
 an international exhibition of images from 31-year-old intertnational photographic artist 
Mustafah Abdulaziz
 is coming to Brisbane. 
Water Stories 
has toured through Stockholm, London, Hong Kong, New York and Vancouver – it's just been in Sydney and the next stop is South Bank.
Mustafah was working for the Wall Street Journal as a photographer when he decided to drop it all and do something that went well beyond a NYC audience – he's now been to Nigeria, Pakistan, India, Brazil and China capturing images of the stories of those who are experiencing the global water crisis and the work of not-for-profits to try and mitigate it.
He has been working on this project since 2011, and has committed to working on it for 15 years. His imagery is reflective, almost dream-like in it's style, and in Mustafah's words shows how "water is one of the great challenges of our time".
This exhibition is part of the HSBC Water Programme, in partnership with charities Earthwatch, WaterAid, and WWF. It aims to provide and protect water sources, inform and educate communities in need, enabling people and nature to prosper and driving economic development across the world because;
Currently 1/4 of the world lives in ecosystems under threat from water scarcity
Over 800 million are without access to safe water
2.3 billion people without access to basic sanitation
What: Water Stories: The Global Water Crisis in Images – a unique outdoor exhibition
Date: 15 September– 26 September 2017 (images are illuminated at night)
Location: Brisbane Southbank, Lower Boardwalk (below) The Clem Jones Promenade
Image: Women pull water from a well in the Thar desert, where temperatures hover between 48°C and 50°C on summer days. With an extremely low water table and continuing drought, sometimes water must be hauled from depths of 200ft. 'Women fall unconscious on their way to these dug wells,' says Marvi Bheel, a resident of Bewatoo. The journey can take up to three hours.