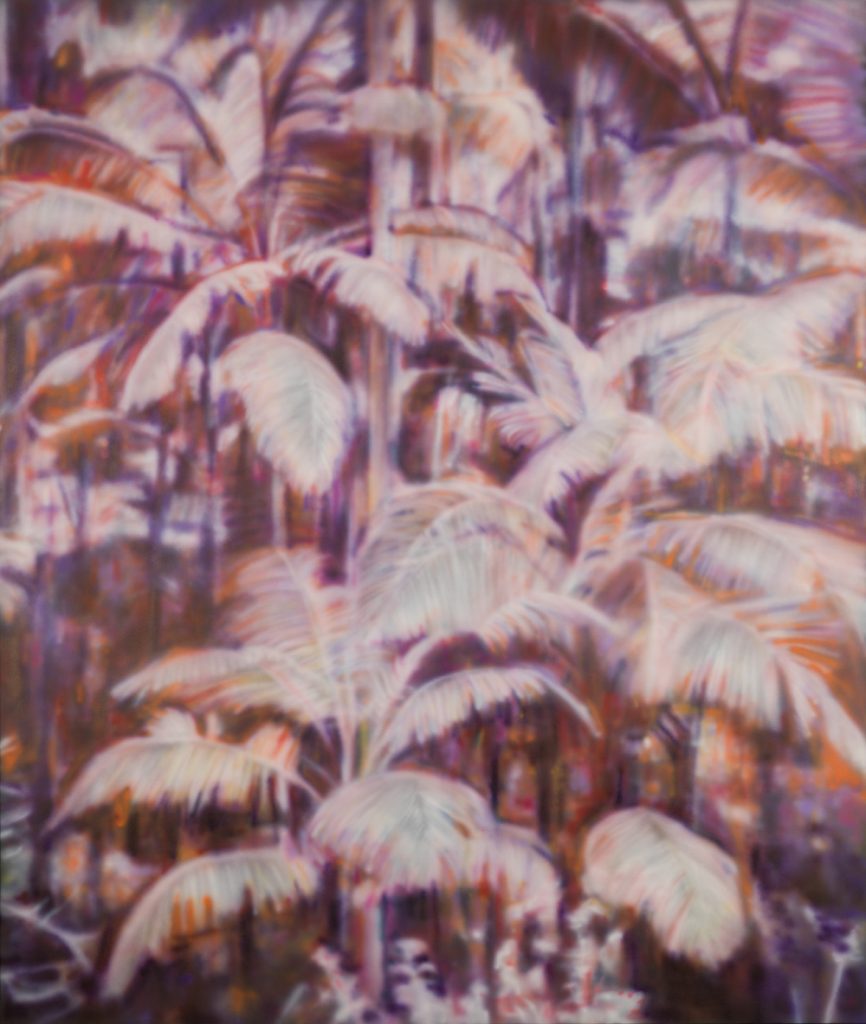 Fiona Lowry undertook a residency at the Tweed Regional Gallery's Nancy Fairfax Studio in 2017 to develop a new series of works:
"Initially what was interesting about doing a residency in Murwillumbah was the opportunity to revisit a landscape that I spent some time growing up in.
My work often explores my own memories of place but also the history of place and this was a unique opportunity to immerse myself in my own history and to understand the history of this landscape.
I spent some time visiting the places that had held potent memories for me and started to think about the ties that bind you to a place; and how the history of a place is intrinsic to our own experience, even though it may be unspoken or unacknowledged.
I ended up spending time at the Minjungbal Aboriginal Cultural Centre in Tweed Heads where you can stand amongst the mangroves near Minjungbal Aboriginal nature walk. From there you can look out to Ukerebagh Island, an Aboriginal heritage site where Australia's first Aboriginal politician, Neville Bonner was born in 1922 whilst it was used as a reserve for Aboriginal people. Further around from the mangroves is a Bora ring, a sacred ceremonial site used traditionally until 1910. This potent bit of the Australian landscape is surrounded by encroaching highways and supermarkets but its historical revelations are transformative."
Read more about Fiona Lowry at Jan Murphy Gallery
Image: I wanted to be myself  2018, acrylic on canvas, 198.0 x 167.5 cm