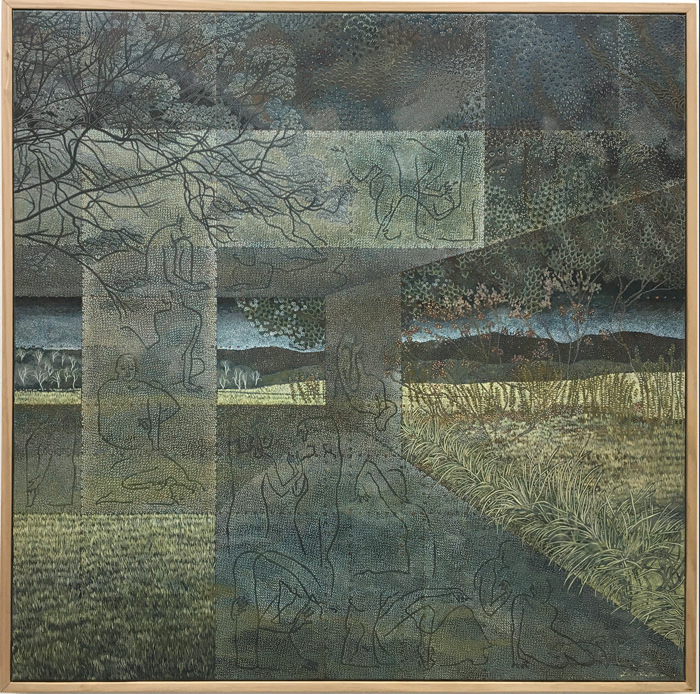 I see pictorial space as an inner landscape for the mind's eye to roam; so it is not surprising if my paintings evoke the feeling of landscape. (I) know it is a mental projection but it is inherently delightful. While painting, I am issuing an open invitation for these illusions – or allusions – to enter. My conscious mind can be occupied with the making, and the unconscious can come up with its own surprises. John Peart
The 2020 Milburn Art Prize for Landscape reflects the evolving nature and aims of BIA to honour Paul Milburn, a much loved and respected tutor who began teaching in 1989 at BIA until his death in 2011. With this in mind we offer a prize of $10,000 awarded for a 2d artwork addressing the spirit of Paul Milburn's legacy and John Peart's musings on landscape as quoted above. Accepted media includes painting, drawing, printmaking, mixed media and photography.
We hope the Milburn Art Prize creates an opportunity for both established and emerging artists to bring a sense of surprise and openness to their interpretation of Landscape, while fostering an enriched dialogue between artists, community and arts industry.
For more information please visit the – Website
Image: Milburn Art Prize Winner 2019: Laura Patterson – Platform for Viewing Wombats.