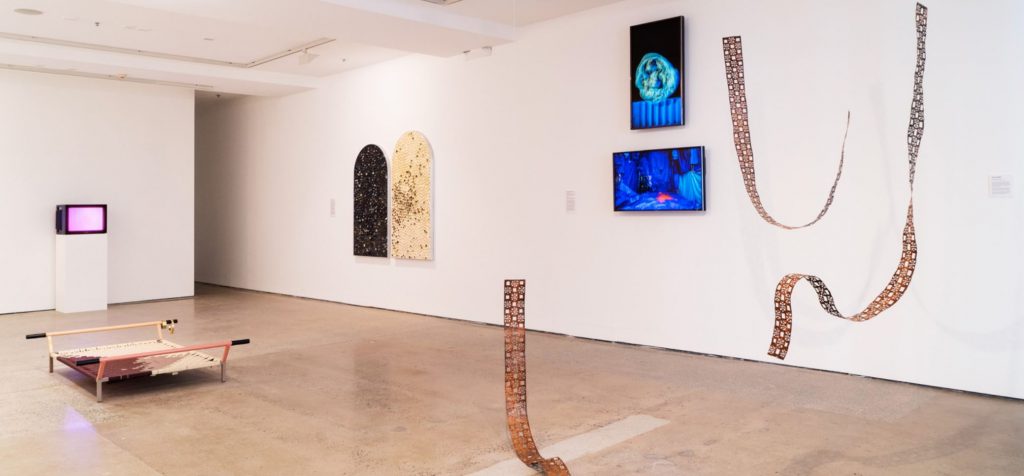 Now in its 35th year, and fourth year at Brisbane's Institute of Modern Art, the churchie emerging art prize is recognised as an important leg-up, identifying and profiling emerging artists on a national stage. Since 1987 the prize has platformed multiple generations of artists, many of whom have gone on to be leading figures in contemporary art nationally and internationally.
'the churchie' offers a $25,000 prize pool, with the Major Prize winner will taking home $15,000 thanks to long-standing sponsor BSPN Architecture. Also offered is a Special Commendation Prize of $5,000 is sponsored by Fardoulys Constructions, and two $1,000 Commendation Prizes sponsored by Madison Cleaning Services. A People's Choice Award of $3,000, also sponsored by Madison Cleaning Services, will be awarded at the conclusion of the finalists' exhibition.
The finalists' work will be exhibited at the internationally respected Institute of Modern Art in Brisbane's Fortitude Valley. The curated exhibition provides a snapshot of emerging artists' practices from across Australia, surveying the breadth and diversity of contemporary art being produced today.
Image: Installation view – 'the churchie', Institute of Modern Art. In view: Callum McGrath, Min Wong, Jordan Azcune, Kaspar Schmidt Mumm, Shireen Taweel. Photo: Louis Lim