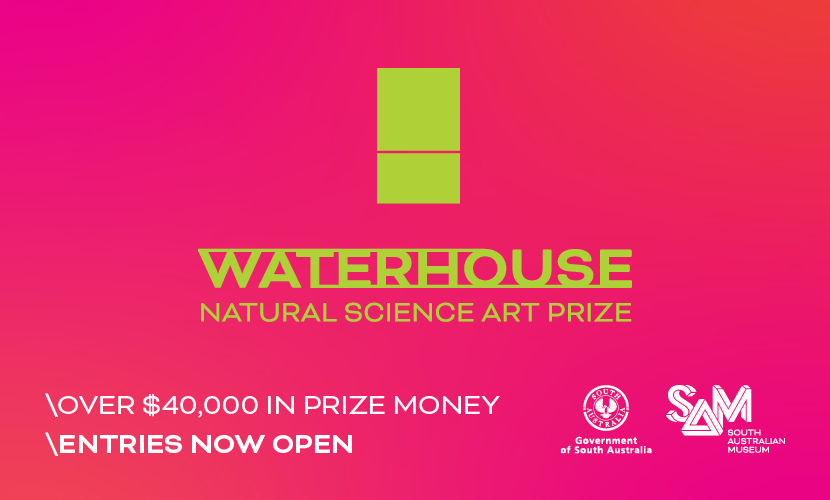 Art and science collide as artists investigate the natural world around them.
The Waterhouse Natural Science Art Prize commemorates the birth of the South Australian Museum's first curator, Frederick George Waterhouse. This biennial prize provides an opportunity for artists to investigate the world around them and present their perspectives on natural science and offers a valuable platform for them to contribute to the environmental debate.
Over the years the competition has become a much-loved fixture on the arts calendar, allowing artists and audiences to explore natural science through a range of creative outlets.
Entries are open now for Australia's richest natural science art prize, with over $40,000 in prize money available.