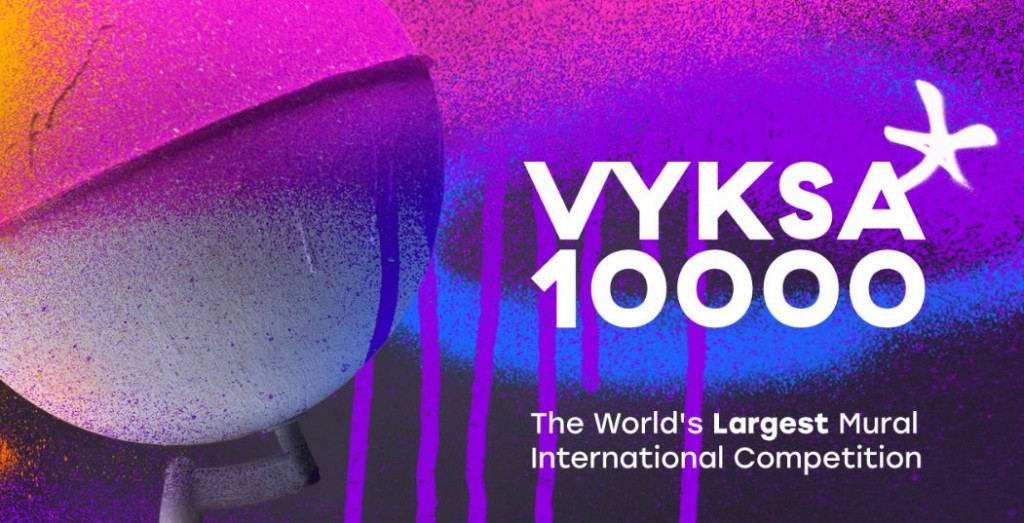 Vyksa-10000 invites international artists to take a part in a contest for the largest mural in the world. The Vyksa-10000 international contest is organized by the Art-Ovrag festival in Vyksa, Russia.
The mural painting contest celebrates the 25th anniversary of the United Metallurgical Company (OMK) and the 260th anniversary of the metallurgical plant in Vyksa.
Vyksa city has hosted ART-OVRAG Festival since 2011. Since that time the festival has turned into a large-scale movement transforming the city space. Every year ART-OVRAG welcomes more than 10,000 participants and guests, more citizens get actively involved in the festival development. During these years  around 80 mural paintings and art objects were created on the streets and  gradually transformed the city into an open street art museum.
Vyksa city of Nizhny Novgorod region is a significant industrial hub of Russia. The United Metallurgical Company (OMK), a 260 years old metallurgical plant is situated here. One of the plant buildings will be decorated with the biggest mural painting in the world. The area of the proposed facade is 10.000 square meters.
We are looking forward to receiving applications and sketches from artists, designers and architects who are working with urban art and monumental paintings. The winner will be awarded with 1.000.000 rubles. The mural painting will be listed in the Guinness Book of World Records.
The author of this large-scale painting will be chosen by the members of the expert council and the jury composed of renown artists, art theorists and curators who are long time working with monumental art both in Russia and abroad.
The mission of the contest is to make the art forms of mural and graffiti more popular and highlight them as a contemporary direction of visual arts. The contest also aims to draw attention to the developments of visual arts in public spaces.
The mural painting will be presented at the ART-OVRAG festivalon 16th – 18th of June, 2017.
For more information please visit the – Website